Epic Games is the company behind the blockbuster video game Fortnite. It's among the world's most popular games, with more than 350 million active accounts.The company's epic hit game isn't the only thing going for the game maker. Epic also developed the Unreal Engine, which drives many of the world's leading games. Several other industries utilize the technology, including films and television, architecture, automotive, manufacturing, and simulation. The Unreal Engine also drives the company's Epic Games Store and Epic Online services. This integrated platform enables developers and creators to build, distribute, and operate games and other digital content.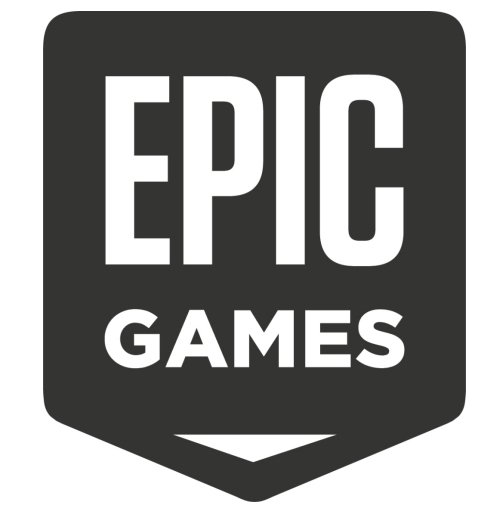 Image source: Epic Games
The company's uber-popular game and gaming engine generate epic amounts of revenue. You might even be among the millions who have spent money on the company's platform. That commercial relationship could have you wondering how to invest in the company and get a slice of its upside potential.

Here's a look at how to invest in Epic Games and some factors to consider before investing in the company.
Is Epic Games publicly traded?
Is Epic Games publicly traded?
As of mid-2023, Epic Games had not completed an initial public offering (IPO). Because it isn't publicly traded, investors can't buy the company's shares on a stock exchange with their brokerage account.
A company that issues shares that are publicly traded, meaning the shares are available for anyone to buy and sell on the stock market.
Who owns Epic Games?
Epic Games is a privately held company owned by:
Tim Sweeney: Founder and CEO Tim Sweeney owns more than half of Epic Games' stock.
Tencent (TCEHY -0.68%): The Chinese technology and entertainment company holds about 40% of Epic Games stock.
Sony (SONY -1.23%): The Japanese entertainment company has about a 4.9% stake in Epic Games.
Kirkbi: The holding company that owns The Lego Group has a 3% interest in Epic Games.
Will Epic Games IPO?
Epic Games didn't have an IPO on the calendar as of mid-2023. There has been speculation since 2021 that the company would complete an IPO. Some people think 2023 could finally be the year Epic Games will launch its IPO.
However, the IPO market has been in a deep freeze due to rising interest rates, a slowing economy, and banking sector issues. Epic Games might wait until the IPO market heats back up before launching an IPO.
How to invest
How to invest in Epic Games
While you can't invest directly in Epic Games until it launches an IPO, you can get some exposure to the company's upside by investing in one of the two publicly traded companies that own shares: Tencent or Sony. Chinese tech and entertainment titan Tencent trades on the OTC market, enabling anyone to buy shares through their brokerage account. Global technology and entertainment behemoth Sony trades on the New York Stock Exchange (NYSE).

Tencent has the most exposure to Epic, given that it holds 40% of the company's shares. However, that's a small piece of its massive communications, digital content, and financial technology (fintech) services platform. Tencent has invested in more than 800 companies, including the Chinese super app WeChat and U.S. game maker Activision (NASDAQ:ATVI).

Likewise, Epic is a small part of Sony's empire. The company is one of the largest electronic products makers, the top video game console producer (PlayStation), and the biggest video game publisher. Sony Entertainment is also one of the biggest music publishers, a leading record label, and a top film studio.For people who really want to own a small slice of Epic Games, Tencent or Sony are currently the only way to gain exposure to the company until it completes an IPO.
Alternatives
Alternatives to investing in Epic Games
Another option to consider is investing in a different video game stock. Alternatives include:
Take-Two Interactive (TTWO -0.29%): Take-Two Interactive developed the hit game franchises Grand Theft Auto, NBA 2K, and Red Dead Redemption.
Electronic Arts (EA 0.56%): EA is the company behind leading sports franchises Madden and FIFA.
Roblox (RBLX -0.36%): Roblox's online platform and storefront enable users to play games developed by other users.
Should I invest?
Should I invest in Epic Games?
Although you can't invest in Epic Games yet, here are some factors to consider before investing in the company if it launches an IPO in the future.
Profitability
Is Epic Games profitable?
Because Epic Games is a private company, there is little publicly available information about its finances. However, according to documents released by Apple (AAPL 0.17%) relating to a legal battle to get Fortnite on the App Store, Epic Games isn't yet profitable. The company reportedly lost between $100 million and $200 million annually from 2019 through 2021.

It's common for growing technology companies to lose money. They're typically investing heavily in new products. In Epic's case, it's investing in expanding its Epic Games Store and developing new games.
Revenue
Epic Games' revenue
According to Statista, Epic Games generated more than $6 billion in revenue in 2022. That included sales within Fortnite and revenue from its Unreal gaming engine. Epic Games reported that PC players spent $820 million on the Epic Games Store in 2022.That's a lot of money. It's more revenue than some rival publicly traded gaming companies. For example, Take-Two Interactive generated $3.5 billion of net revenue in fiscal year 2022; Roblox's revenue was $2.2 billion in 2022. EA had higher sales at $7.5 billion of net bookings in fiscal 2022.
Valuation
Epic Games valuation
Epic Games raised $2 billion in additional funding in early 2022 when Sony and Kirkbi each invested $1 billion into the company to fund building a metaverse for kids. That latest funding round gave the company a valuation of $31.5 billion.
To put the company's private market value into some context, it rivals many other publicly traded game makers. EA was only slightly more valuable at a $37.5 billion market cap in mid-2023. Meanwhile, Roblox had a $26 billion market value, and Take-Two's market valuation was more than $25 billion.
The bottom line on investing in Epic Games
You can't buy shares of Epic Games yet because it hasn't completed an IPO. However, you can gain exposure to the company by investing in one of its major shareholders. You could also invest in the upside of the video game industry through another game maker. The alternative options could enable you to make money investing in the gaming market until Epic launches what would likely be an epic IPO, given the popularity of Fortnite and its Unreal Engine.
FAQs on investing in Epic Games
Has Epic Games completed an IPO?
As of mid-2023, Epic Games had not yet completed an IPO and didn't have one on the calendar.
Why should I invest in Epic Games?
You should consider investing in Epic Games if you believe the company can deliver market-beating performance driven by its popular games and gaming engine.
What company owns Epic Games?
Epic Games is a privately owned company. CEO Tim Sweeney owned more than half of its shares, while the Chinese technology and entertainment holding company Tencent held a 40% stake in the game maker. In addition, Sony and Kirkbi (the holding company that owns the Lego Group) held minority interests in Epic Games.
Can I invest in Epic Games?
As of mid-2023, you could not invest in Epic Games because it wasn't a publicly traded company.
Matthew DiLallo
has positions in Apple. The Motley Fool has positions in and recommends Apple, Roblox, Take-Two Interactive Software, and Tencent. The Motley Fool recommends Electronic Arts. The Motley Fool has a
disclosure policy
.