Cybersecurity is one of the great technology trends today, and Palo Alto Networks (PANW -3.23%) is one of the most important players in the space. Rather than focusing on just one particular portion of the cybersecurity market, the company plays in every corner of the market it can. Investors need to familiarize themselves with this business, given its breadth of products and scale.
Palo Alto Networks started in 2005, and its first product hit the market in 2007. The company's initial claim to fame was its firewall hardware for enterprises -- a physical device that stops certain cyber threats.

The start-up faced some steep competition from the get-go, including juggernaut Cisco Systems (CSCO -0.87%). But despite the strengths of the entrenched players, Palo Alto Networks' hardware quickly gained notoriety.

In 2011, Palo Alto Networks was officially recognized by research firm Gartner (IT -0.35%) as a leader in the firewall space. In 2022, the company was named a leader by Gartner for an 11th consecutive year. As it's succeeded in its firewall business, Palo Alto Networks has expanded into other cybersecurity technologies, including cloud security, endpoint security, analytics, consulting, and more.

Palo Alto Networks is finding success as it branches out. As of 2023, Gartner had named Palo Alto Networks a leader in both SSE (security service edge) and SD-WAN (software-defined wide area network), making it the only SASE (secure access service edge) vendor to be named a leader in both categories.

In June 2018, Palo Alto Networks hired current CEO Nikesh Arora, an experienced executive known for acquisitions. Arora has certainly lived up to his reputation. Since he was hired, the company has made more than 13 acquisitions for a total price tag of more than $3.1 billion. Its growth-by-acquisition strategy is part of how the company has expanded toward becoming an all-in-one cybersecurity provider.

Now, let's look at how to buy Palo Alto Networks stock and some things investors should know before deciding whether it's a good buy.
How to buy
How to buy Palo Alto Networks stock
Palo Alto Networks is a publicly traded company, which makes investing in it easy. It trades on the Nasdaq stock exchange under the stock ticker symbol PANW. Here are the steps you need to take.
Step 1: Open a brokerage account
Stocks are purchased through brokers. So, the first step to buying stocks is opening a brokerage account. Fidelity is a good option for many, but there are other good options, too. Some things to consider when choosing a brokerage include low fees, low account minimums, and an easy-to-navigate user interface.
Step 2: Figure out your budget
Before buying a stock, investors should decide how much they want to invest. Two considerations may guide decisions here.

First, it's a good idea to own at least 20 stocks in a diversified portfolio. With that general guideline in mind, investors will want to make sure they don't over-allocate their total budget to any one stock.

Second, if an investor decides to buy a stock -- let's say, Palo Alto Networks -- they don't have to buy their entire position right away. Investors can use a strategy called dollar-cost averaging to add to their position little by little.
An investing strategy involving regular fixed investments, buying more shares when prices are low and fewer when high.
Step 3: Do your research
Investors also don't have to know everything about a company before buying shares. But they do need to know enough to make an informed decision.

Essentially, investors are trying to discover how fast and by how much a company's profits can increase. It's good to research issues, such as economic trends, competition, how the company makes money, opportunities to expand into new products and services, and the potential for improving profit margins.
Step 4: Place an order
Once investors have a brokerage account, know how much they can invest, and have researched the company, they're ready to place an order. Each brokerage's user interface is a little different. Basically, investors need to navigate to the trade option and enter the ticker symbol and either how many shares they want to buy or how much money they want to invest.

Investors will notice the option to place either a market or a limit order. A market order is the stock's price at the time of trade. However, the market price could fluctuate wildly. The Motley Fool generally recommends a market order.
Should I invest?
Should I invest in Palo Alto Networks?
There are multiple good reasons to consider buying Palo Alto Networks stock. It starts with the industry. These days, cybersecurity isn't a luxury -- it's a necessity. For this reason, it's one of the fastest-growing markets in the world.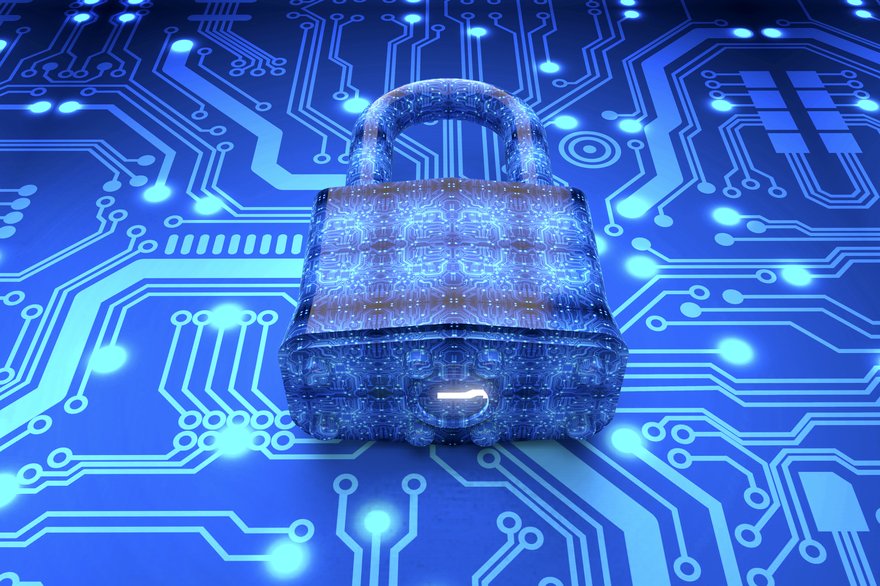 Image source: Getty Images.
Multiple research groups believe spending in the space will grow at a double-digit compound annual growth rate (CAGR) through the end of this decade. A recent report by McKinsey & Company suggests the total market size of cybersecurity could reach $2 trillion by 2030.

Clearly, there will be cybersecurity companies that are massive beneficiaries of this secular growth trend. Given that it's a recognized leader in multiple cybersecurity categories, it's logical to believe Palo Alto Networks can grow at an impressive rate long term. And long-term revenue growth is one of the most important factors for good investments.

For example, remember that Palo Alto Networks is one of Gartner's leaders for SD-WAN technology. According to Palo Alto Networks, only 30% of companies had deployed this technology in 2020, but that's expected to hit 60% by the end of 2024.That's intense growth. The company is aptly positioned to benefit from trends like this. No wonder its revenue grew 25% year over year during its fiscal 2023, outpacing industry growth as it takes market share.That said, Palo Alto Networks stock may not be for all investors. Cybersecurity technology is beyond what most investors understand well, so it can be hard to confidently single out a winner in this space.

It's also important to note that Palo Alto Networks has a beta of 1.2, according to Yahoo Finance. This just means that the stock is generally more volatile than the overall market, prone to larger swings in price. Depending on an investor's personal financial situation and goals, investing in a volatile growth stock might not be the best idea.
A measure of the systematic risk involved with a stock or other investment.
Finally, Palo Alto Networks' growth-by-acquisition strategy has intrinsic risks for shareholders. It's hard to integrate new businesses into the company, it's possible to overpay, and it can dilute shareholder value. For perspective, Palo Alto Networks' share count was up almost 24% in just the last three years as of late 2023.
Profitability
Is Palo Alto Networks profitable?
Palo Alto Networks completed its fiscal 2023 on July 31, 2023 -- its earnings calendar differs from most companies. Historically, it's recorded net losses. But in fiscal 2023, the company recorded its first annual net profit, according to generally accepted accounting principles (GAAP). So it's a profitable company right now, with $440 million in full-year net income.

Palo Alto Networks has the potential to remain profitable. Revenue for the company's subscription and support business segment is growing fast, lifting its gross profit margin in that category, a trend that could continue.

Also, Palo Alto Networks management recently reigned in operating expenses as part of a multiyear plan. In its fiscal 2023, the company's revenue grew 25% year over year, while total operating expenses were up less than 16%. This led to a higher operating margin, explaining its profitability. And management believes it can become even more profitable in future years.
Dividends
Does Palo Alto Networks pay a dividend?
Don't expect dividend payments from Palo Alto Networks anytime soon. It's never paid one before. And the company's annual report for fiscal 2023 says, "We do not intend to pay dividends for the foreseeable future."
ETF options
ETFs with exposure to Palo Alto Networks
For investors who love the idea of investing in the cybersecurity trend but don't want to pick stocks, exchange-traded funds (ETFs) could be a good option. There are many cybersecurity-themed ETFs to choose from, and many have a large exposure to Palo Alto Networks.

For example, the First Trust Nasdaq Cybersecurity ETF (CIBR 0.73%) holds 33 stock positions as of September 2023. Palo Alto Networks stock makes up almost 6% of the total value for this basket. This gives investors exposure to the space in general, exposure to Palo Alto Networks specifically, and exposure to 32 other stocks just in case something goes wrong for Palo Alto Networks.

Investors might consider The WisdomTree Cybersecurity Fund (WCBR 0.49%) for a cybersecurity ETF with a lower expense ratio. Its expense ratio is just 0.45% compared to an expense ratio of 0.6% for the First Trust Nasdaq Cybersecurity ETF.

The WisdomTree Cybersecurity Fund is more concentrated, with only 25 stock positions as of September 2023. But Palo Alto Networks still figures prominently in the portfolio, with almost a 5% allocation.
Stock splits
Will Palo Alto Networks stock split?
In September 2022, Palo Alto Networks had its first and only stock split. It was a 3-for-1 split, meaning investors received two additional shares for each share they already owned.

In the official press release, Palo Alto Networks management said it split its stock because the price per share had gone up a lot since it went public. So, it could split again in the future if the price continues to climb.

It can be hard to predict upcoming stock splits. But considering management did a 3-for-1 split at around $500 per share (pre-split), it seems Palo Alto Networks wants to keep its stock price below $200 per share. It's possible the company would do another split, perhaps a 2-for-1 if its stock price were to climb above $400 in the future.
The bottom line on Palo Alto Networks
Cybersecurity is a fertile hunting ground for good investments because of how fast the space is growing. And Palo Alto Networks is a good company to consider, given its leadership position, the breadth of its offerings, and its history of success.As quickly as things change in the cybersecurity world, the company must diligently keep up with the innovations of cybercriminals. But it certainly has plenty of opportunities to create long-term shareholder value.
Investing in Palo Alto Networks FAQs
Is Palo Alto Networks stock a buy or a sell?
Investing is a personal decision, so it's impossible to say definitively whether Palo Alto Networks stock is a buy or not. The company is growing fast in a hot industry, and many financial metrics are improving, which suggests the stock could head higher. But in a highly competitive, fast-changing space, Palo Alto Networks isn't guaranteed success.
Does PANW pay a dividend?
Palo Alto Networks does not pay a dividend and doesn't plan to pay one anytime soon.
Jon Quast
has no position in any of the stocks mentioned. The Motley Fool has positions in and recommends Cisco Systems and Palo Alto Networks. The Motley Fool recommends Gartner and recommends the following options: long January 2024 $47.50 calls on Coca-Cola. The Motley Fool has a
disclosure policy
.